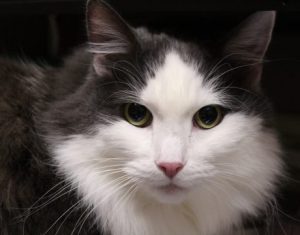 Rudy
After being cat-less for nearly 3 years, Leslie's family adopted a scrawny kitty from the shelter. Since then, the now 12 pound Rudy has become a cherished family member, chattering at the birds outside the window then curling up for a snooze atop the kitchen cabinets. Rudy's affectionate nature was obvious right from the start, and he is named for the legendary film heartthrob, Rudolph Valentino. Rudy comes fully equipped with the best feline options, including Insta – Purr, automatic alarm clock and four-paw traction control. While he can yowl with the best of them, Rudy's most common vocalizations are chirps and squeaks.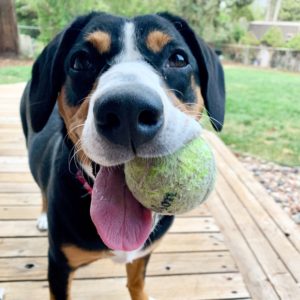 Tate
Tate is an Entlebucher and is part of the Swiss Mountain Dog family.  She is a recent addition to Lisa's family as of the summer of 2019. She is Lisa's second Entlebucher and is a very active puppy and has no sense of personal space as she loves cuddles.  Tate is a lady of luxury with a backyard full of stuffies, sticks and loves anything that squeaks.  She also enjoys over the fence visits from her neighbors – it's one of her very favorite things.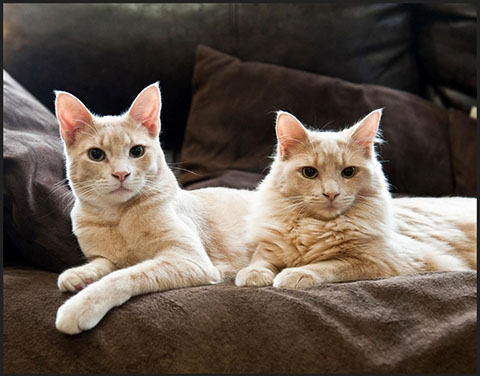 Yori & Kiko
After a one-time peak of 3 dogs and 3 cats in his life, Michael's finally lost his one remaining cat "Crash" to cancer in the spring of 2014 and found himself "petless" for the first time in 29 years! After he and his son's hearts healed, they headed out to the local humane society to find a new kitty for their household. Little did they know they would be coming home with a brother and sister later that day! These two kittens are now the joy of their life and they sleep in front of Michael's computer screen almost daily as he works.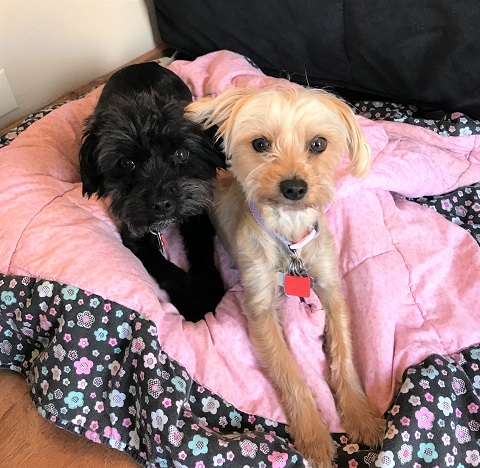 Tonka & Trixie
For months, Tera was looking online for the perfect play mates for her two young daughters. She accidentally came across the perfect pair of fur babies in a small town newspaper ad giving away puppies. With their sweet, playful spirits, and abundance of cuddles, Tonka and Trixie add so much love and joy to the family. Being brother and sister, they are inseparable and refuse to do anything without the other. They love playing dress up with Tera's daughters and stay close by their sides making sure the girls don't get into any mischief without them.