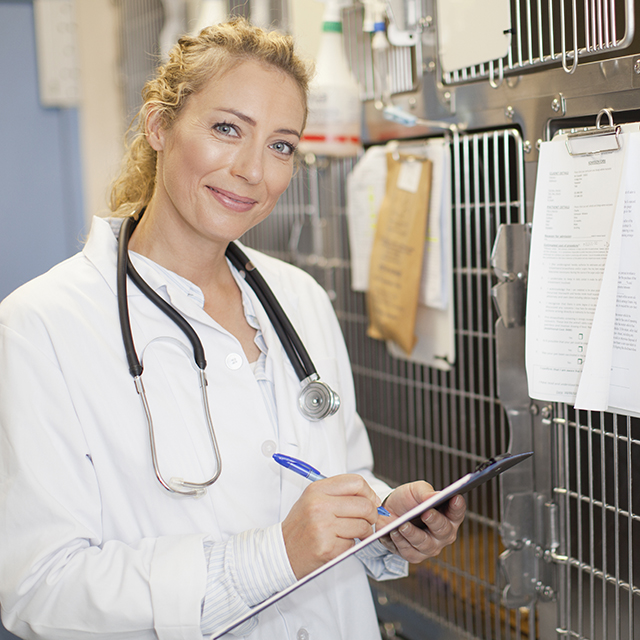 Summit Veterinary Advisors specializes in meeting the business consulting needs of both general and specialty veterinary practices. When you work with us, it's easy to see that we enjoy getting to know our clients. We provide you with practical, customized solutions to help you start or strengthen your business and ultimately create a succession plan that maximizes your practice value.
Our expertise allows us to offer you a wide range of consulting services. In addition to financial, accounting and customer service professionals, we also have the advantage that comes from having a practicing veterinarian on our team. This gives us critical insight regarding the challenges our clients face on a daily basis and allows us to help when and how we're needed most. Our goal is to provide the types of services and solutions you need to meet your goals.
To learn more about the many other services we offer, contact us today. We welcome the chance to talk to you and learn how we can help you Strengthen Your Foundation for Success.
Our Process
At Summit Veterinary Advisors, we recognize that every veterinarian – and every practice is unique. That's why when you choose to partner with us, you'll receive personalized attention and personalized solutions that come as a result of the process we employ.
First, we take the time to get to know you and learn about any plans, concerns or questions you may have relating to your practice. This allows us to better understand your goals and how we can help you meet them.
After that initial consultation, we will provide information detailing our recommendations. We then begin the process of requesting and reviewing any background information needed. This may include, for example, historical financial information, descriptions of your HR system or process, or a sample appointment schedule. You can rest assured knowing that all of the information you provide will be held strictly confidential.
Depending on your needs, on-site visits may bring you the greatest benefit. This is particularly true if we are helping you address interpersonal concerns among your staff or doctors, and may also be needed if we're helping to negotiate or facilitate the purchase, sale or merger of your practice.
Regardless of the type of services we provide, transparency and open communication are important to us because we believe strongly in its benefit to you as our client. If at any time you have a question about what we're doing or feedback about how we're doing it, we're happy to talk to you about it. Doing so helps to ensure your ability to make informed decisions faster and be even more confident about the steps you are taking toward meeting your goals.
Let us tell you more about Summit Veterinary Advisors and our proven process for helping practices like yours. Contact us today.
...transparency and open communication are important to us because we believe strongly in its benefit to you as our client.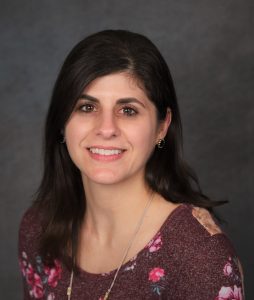 Tera Latham Eddleman, BBA, CVA
Owner/Consultant
Tera has deep roots in all financial aspects of veterinary practice management. Since 2010, she has served as a financial manager and accounting consultant for several large equine and mixed animal practices across the country.
Tera started her accounting career as a staff accountant and auditor. From there, she was a cost accountant for a large publicly traded company, managing international accounts. After five years in corporate America, she found her home in the veterinary industry as Controller for Equine Sports Medicine & Surgery in Weatherford, Texas, and later as the Director of Accounting and Finance for Inova Partners. Tera has a BBA in Accounting from Tarleton State University. She is a Certified Valuation Analyst and a member of the VetPartners Valuation Council.  She is also a Certified QuickBooks Pro Advisor.  Tera speaks nationally on monitoring critical financial measures, fraud prevention, and understanding practice value.
Tera's passion for making a difference in people's lives combined with her teaching skills and accounting knowledge help Summit's clients better understand and manage the business facets of their practices. From developing budgets to consulting on exit strategies, Tera has the experience our clients need to help them manage every stage in their practice's lifecycle.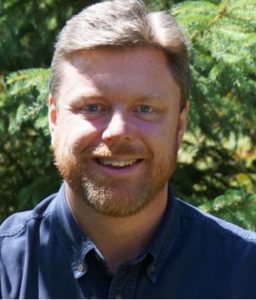 Michael Hargrove, DVM, MBA, CVA
Valuation Analyst
Michael not only brings expertise in business valuation but also practical knowledge of veterinary medicine and practice ownership to the firm. Michael graduated from veterinary school at Colorado State University in 1991. He has been employed by North Shore Veterinary Hospital in Duluth, MN since 1993, first as an associate, then as a partner and now as the sole owner of this 5-doctor, AAHA-certified practice.
Michael completed his MBA in 2001 and has been actively involved in veterinary practice consulting since that time. He began completing veterinary practice valuations in 2003 and obtained accreditation through the National Association of Certified Valuators and Analysts (NACVA) in 2010.
A charter member of VetPartners, Michael has been a member of their Valuation Council since 2006. He is also a shareholder and serves on the Board of Governors of Affiliated Emergency Veterinary Services, a shareholder-owned corporation operating 7 veterinary emergency hospitals in Minnesota.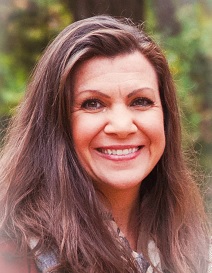 Karla Janssen
Accountant
Karla specializes in creating order out of chaos, finding the elusive credit card transaction, and ensuring the right pieces are in place so Summit's clients have accurate information for making business decisions
Before joining Summit, Karla served as Senior Accountant for a large wholesale grocery business for over 16 years. She holds a bachelor's degree in Accounting from the University of North Texas. Karla's accounting experience and passion for helping others make her an excellent fit for our team and clients.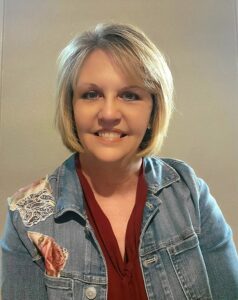 Jo Quarles
Payroll Specialist
Jo is a Payroll Professional with over 20 years of experience that includes both private and government corporations. Her knowledge provides our clients a smooth payroll process that focuses on compliance and accuracy.
In 2023 she and her husband, along with their two corgi's, moved from Texas to Oklahoma and when not processing payroll she enjoys spending time reading, gardening and playing with her grandkids.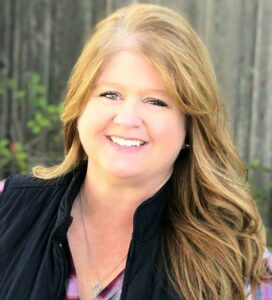 Dawn Conner
Office Manager
Dawn has over 20 years experience in bookkeeping and office management in various industries.  Overseeing the daily operations of Summit, Dawn appreciates the variety that comes with handling a wide range of administrative task for staff and clients.   With an Associates degree in Business as well as a License in Texas Real Estate, she enjoys helping others and fostering a positive environment.
An adventurous native Texan who enjoys spending time with her family, either on land or water, she enjoys cooking, traveling and is an avid DIYer.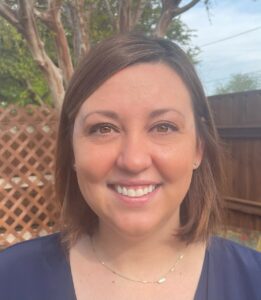 Natalea Berend
Bookkeeper
Natalea is a Texas A&M University graduate with a degree in Communications and a minor in Business. With a keen eye for details, Natalea oversees accurate postings of the day-to-day transactions for many of our clients.
When not serving her clients at Summit, Natalea is a proud wife & mom who enjoys cooking, movies with her family, and anything chocolate.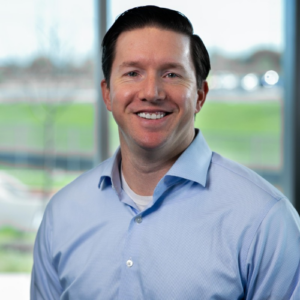 Ben Gunter
Senior Accountant
About Summit
Since 1998, Summit Veterinary Advisors has been providing exceptional consulting services to clients throughout the U.S. Recognizing the data we collect and share may be technical in nature and reveal areas in need of improvement, we communicate clearly and effectively while providing the insights and recommendations required for long-term success.
Headquartered in Colorado, Summit Veterinary Advisors is unique not only in what we do, but how we do it. Because we have served veterinary practices exclusively for over 20 years, we have become innovative leaders in our field. This means we are able to take a 360-degree view of each practice we work with and create customized solutions that will work best. Whether a specialty hospital requiring the most complex levels of service or a new general practitioner needing assistance launching your successful business, we provide critical insight into every aspect of a veterinary practice to allow you to make the right decisions at the right time.
The types of practices with which we consult include:
Companion animal practices
Specialty and emergency veterinary practices
Specialty referral centers
Equine practices
Mixed animal practices
Hospice care practices
Summit Veterinary Advisors not only works with established practices – we also work with new veterinary practices as well as those going through transition. We're experts in every phase of the Practice Lifecycle©.
Contact us today to learn more.
...we are able to take a 360-degree view of each practice we work with and create customized solutions...
The Summit Promise to You:
We achieve greater success for our clients by fostering personal relationships, utilizing our diversity of experience to deliver a new perspective of practice management, and applying our commitment to innovation.